Karel Flores' Choreography Course taught exclusively by Pexava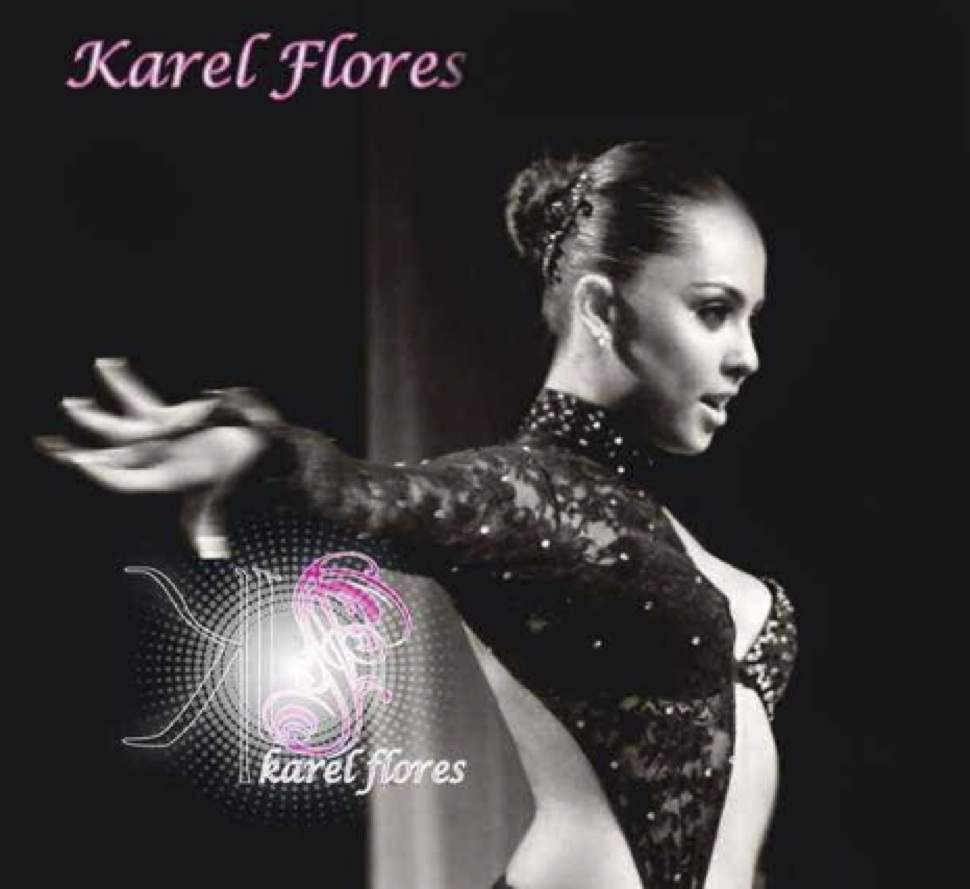 A completely exclusive and unrivalled opportunity in the UK! Karel Flores is arguably the most famous and popular female salsa dancer in the world; previously the lead dancer of Yamulee Dance Company (NYC), she is now independently running an exciting project and training chosen teachers in her very own choreographies and unique style across the globe. Here at Pexava we are incredibly excited to have been chosen by Karel as her sole UK representative, to be trained to teach her choreographies for collaborative performances at events across Europe! We have already performed in Slovenia and London with her Austrian team, and with Karel herself at an international congress in Croatia (see our video below, which includes a guest appearance from Gil!) plus in the UK.
You will specifically learn aspects of Karel's breathtaking ladies styling and technique, including spinning, arm styling, footwork, body movement and much more, with the option of performing the choreography in the UK and beyond. For chosen members, there may also be the chance to perform alongside Karel and Europe's best female dancers on stage!
This course is exclusively for committed and enthusiastic intermediate and advanced dancers On2; all members will require an assessment. You will be expected to practice independently between sessions.
The current Karel Flores UK course is now underway and fully-booked. In future, consider joining us for fun, hard work and inspiring times, with amazing ladies and wonderful new friendships! We focus equally on technique as well as getting through the routine, to benefit your salsa across the board. We expect the next course to begin in Autumn 2017 and details will be shared here as soon as we have them!
Training is mainly as Sunday afternoon intensives in central London, 2-3 sessions per month. Performance is not compulsory and Karel will decide which ladies are ready for the stage.
Course Booking: Please email info@pexava.com with your details and to arrange a short 5 minute assessment of your level. We will also send you the full information sheet and registration form. Please note that a non-refundable deposit of £50 is required to secure your place.
Previous Courses
Karel, Shelley and UK Team on stage in Croatia, performing Rock Steady
(special appearance by Gil!)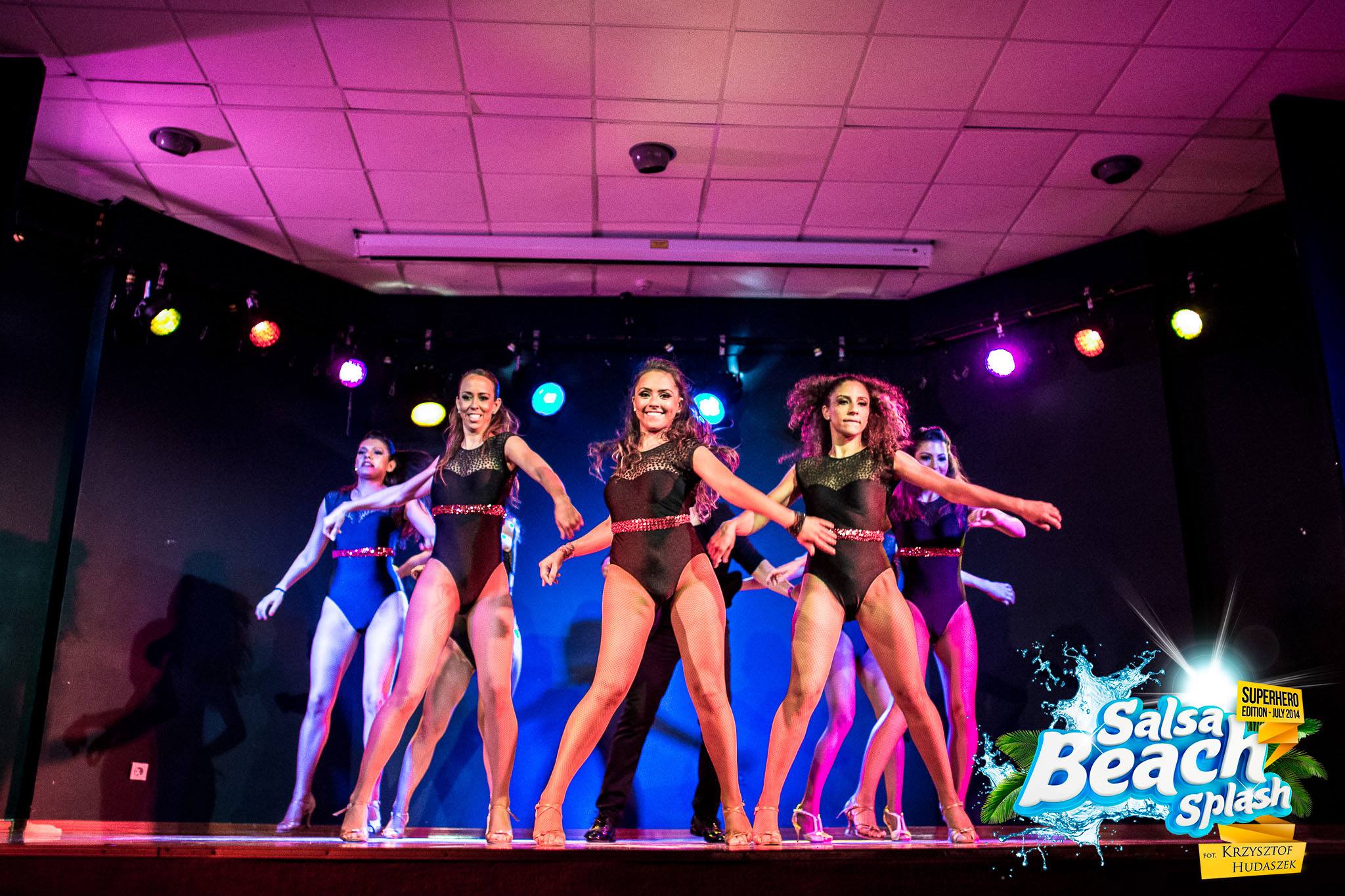 Photo: Karel Flores, Shelley and UK team "Rock Steady" on stage at Salsa Beach Splash Croatia, July 2014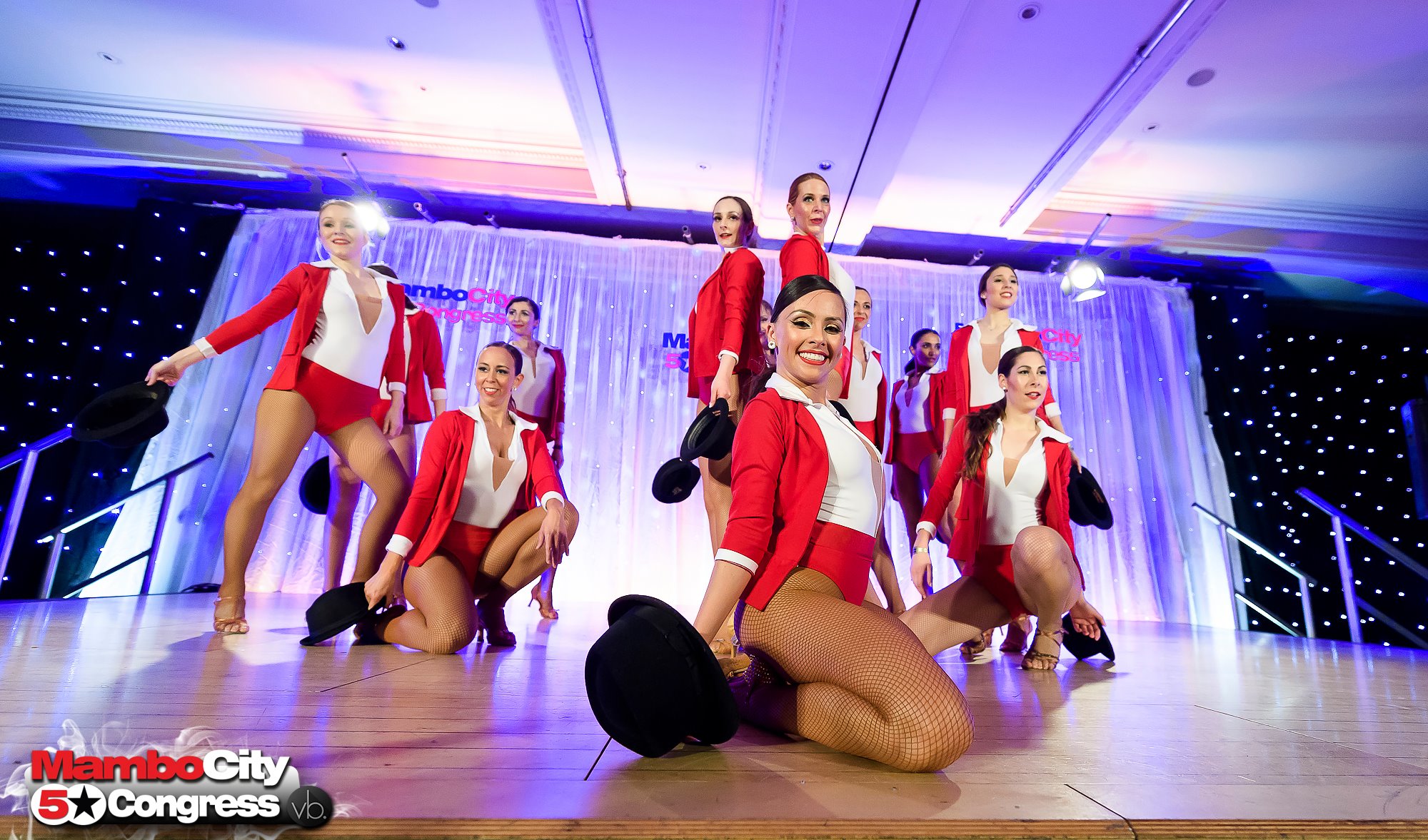 Photo: Karel Flores, Shelley and UK team on stage at Mambocity Five Star Congress London, May 2017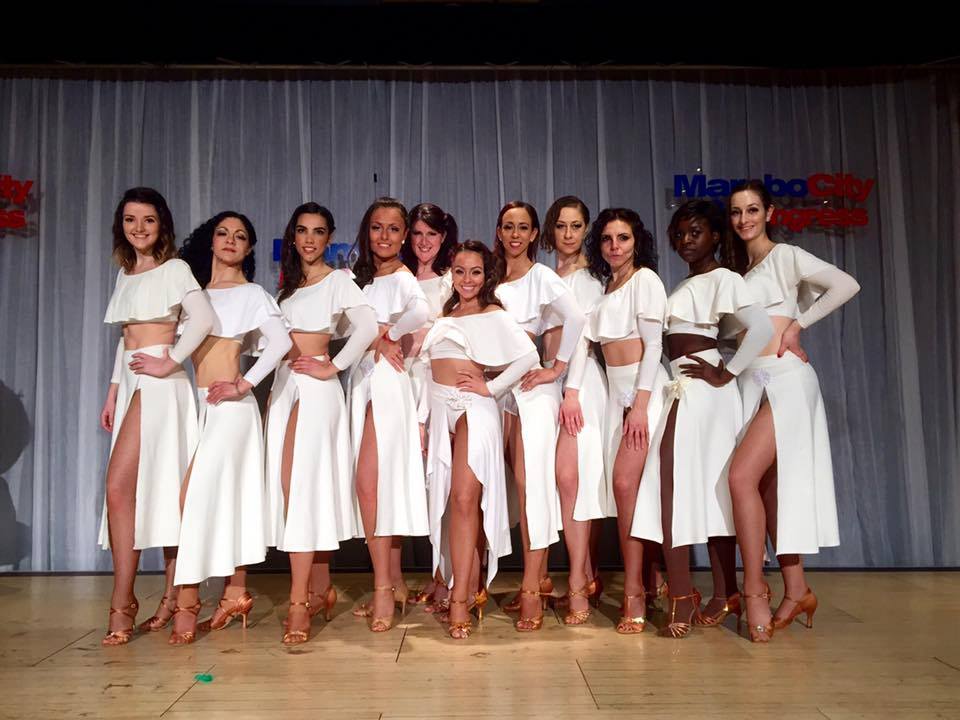 Photo: Karel Flores, Shelley and UK team on stage at Mambocity Five Star Congress London, May 2016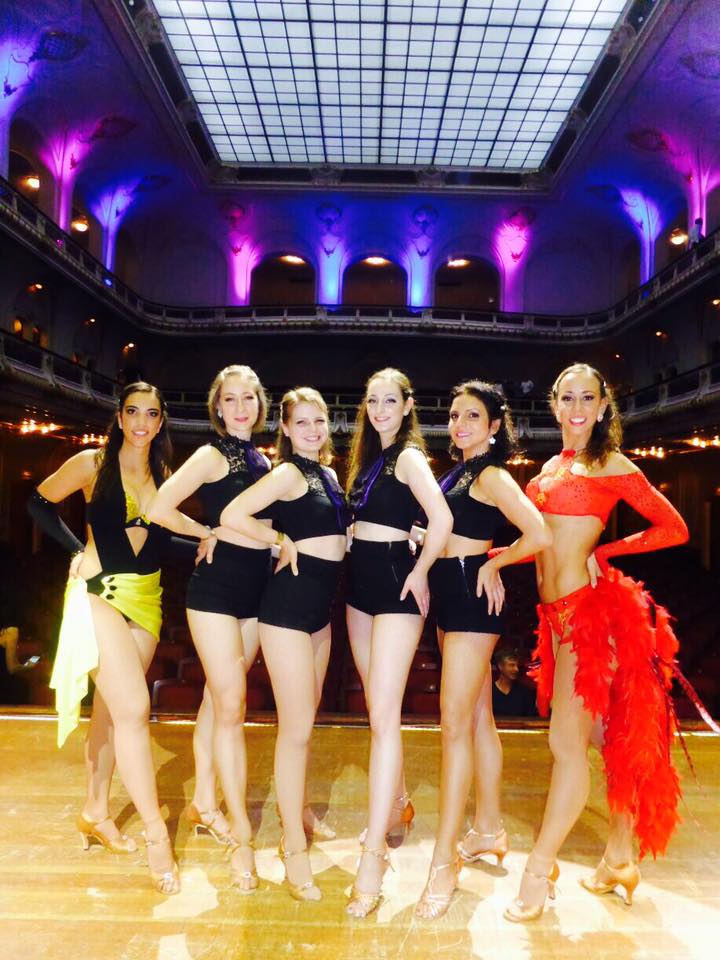 Photo: Shelley and Karel Flores UK team "Kiss" on stage at Hamburg Salsa Festival, July 2015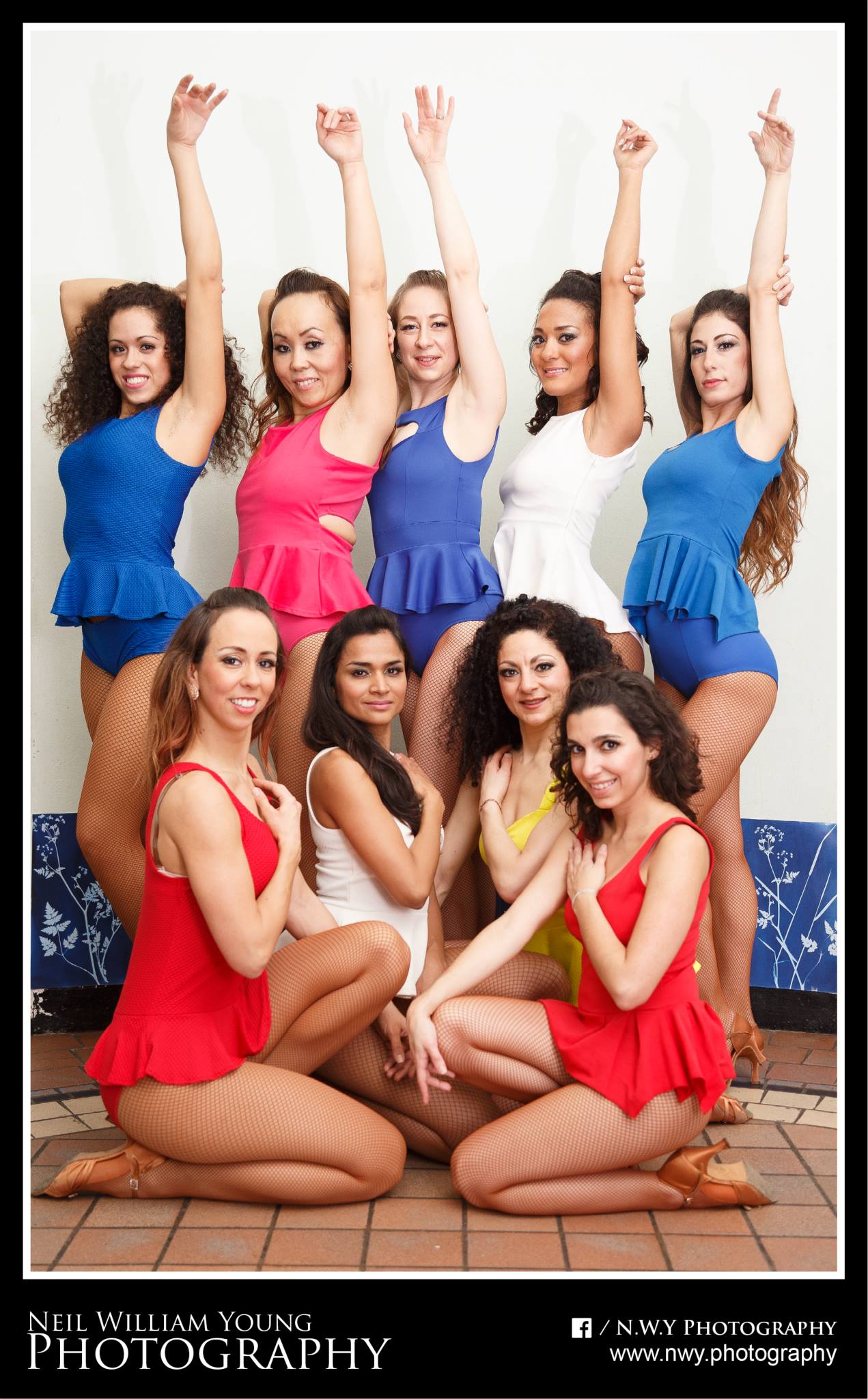 Photo: Shelley and Karel Flores UK team, "Tiene Sabor" February 2015
Karel Flores is working with one chosen teacher in each country, who she trains to teach her choreography. So, all sessions are taught by Pexava using Karel's specific techniques. Opportunities to perform on stage with Karel will be available at some international festivals (cost not included in the course fee; dependent on Karel's international performance schedule), for members that reach the required level and that would like to attend the relevant congresses. More local UK/London-based opportunities for performance will also be available for performance with Pexava.