Meet The Team
---
Gil & Shelley - Directors
Together as Pexava Dance Company, which means "Lightning Fast" in Mayan from Gil's native Mexico, husband and wife Gil and Shelley are an explosive combination on stage and inspire students of every level in their lessons. Named as "The UK's Best Salsa Performers", they have featured on the catwalk at Britain and Ireland's Next Top Model, are salsa consultants for "Matilda" the Musical, and recently made it through to the Judges' Shortlist on Sky One's "Got To Dance", winning 3 gold stars.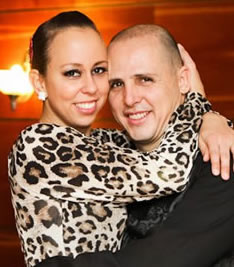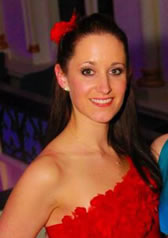 Su
Susan began dancing salsa in 2006 and has been dancing and teaching regularly in salsa clubs across the South Coast, Surrey and London ever since. Susan dances and teaches a variety of salsa styles including On1, On2 as well as cuban rueda. Susan joined Pexava when they began their first Performance Showgroup Course in 2010 and has never looked back! Susan has endless enthusiasm for dancing salsa and passing her knowledge and technique onto others, especially the Pexava way! Susan also danced with Pexava on the catwalk at Britain and Ireland's Next Top Model, 2011 and co-runs dance clothing company Dress2Dance.co.uk as well as her printmaking and design company Magenta Sky. Susan teaches our Beginners and Improvers classes on Tuesdays and is also a qualified ZUMBA instructor. Susan is an assistant Instructor with the Advanced Showgroup and at our Pexava Workshops and if you are booking a course with Pexava, will probably speak to her!
Bircan
Bircan is one of the UK's most inspiring, energetic and soulful top favourite dancers. We are honoured that Bircan is Pexava's Pachanga Instructor and he also instructs at many other Pexava Workshops and on a number of our Advanced Showgroup courses and classes. He has trained and performed with leading international artists including Adolfo Indacochea and the Latin Soul Dancers and is a real asset to the London salsa scene. We are proud to have Bircan as part of the team.